Dr. Altona was selected by Venus Concept as their KOL in 2022 and we are thrilled to be the first and only clinic in Ireland offering the Venus Viva™ MD.
Get smoother skin without the downtime! Venus Viva™ MD is a non-surgical solution for skin resurfacing that corrects signs of skin damage and improves the appearance of acne scars and other scars, stretch marks, rosacea, enlarged pores, deep wrinkles, and uneven skin texture and pigmentation.
When it comes to skin resurfacing, CO2 lasers used to be the frontrunner, but these procedures also came with a lot of pain and downtime that could last several weeks, if not longer. Venus Viva™ MD on the other hand, deliver the same results, just with significantly less pain and much lower downtime. And unlike lasers, which only work for fair complexions, Venus Viva™ MD skin resurfacing treatments use technology that is safe for all skin tones.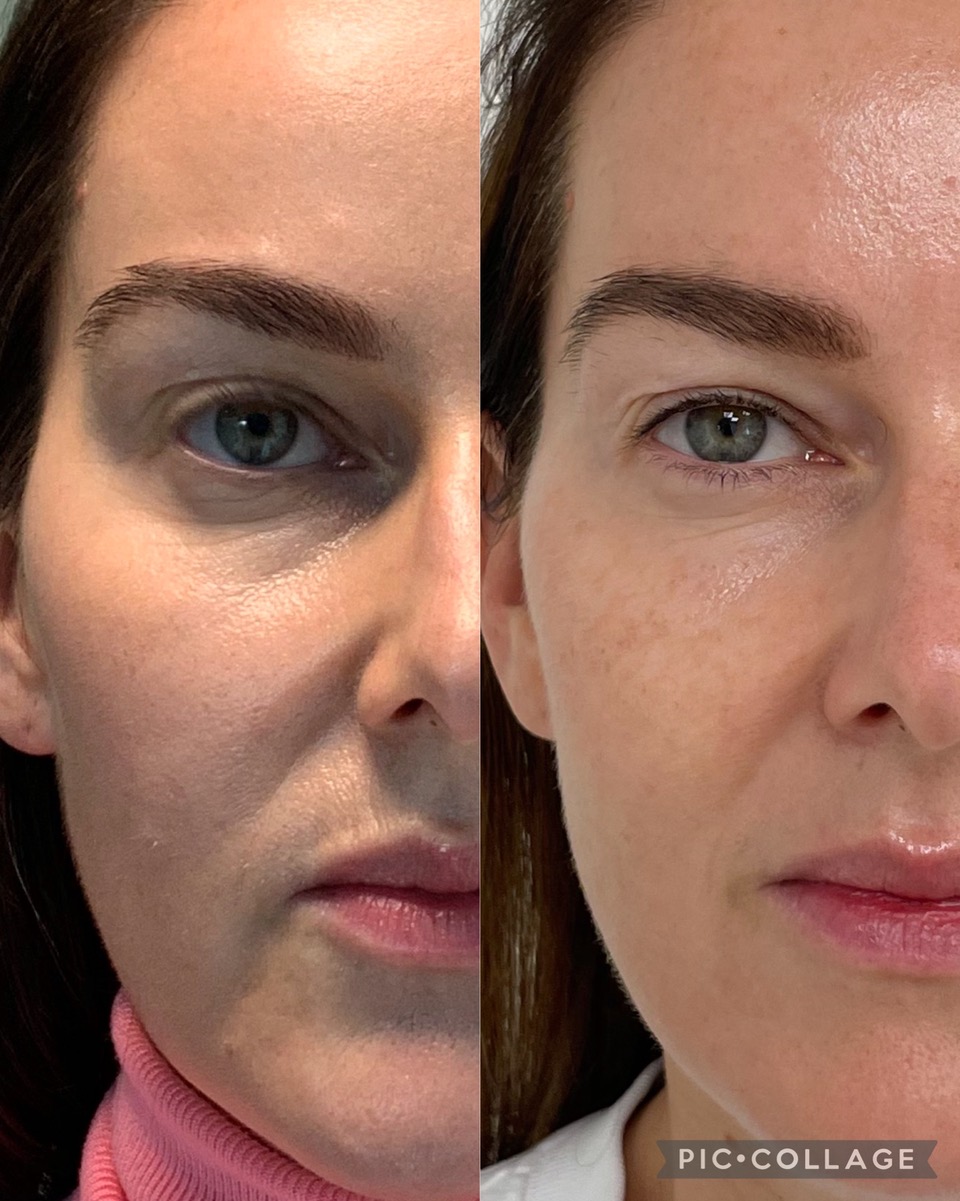 How it works
Venus Viva™ MD treatments work with tiny pins that safely deliver heat (via NanoFractional Radio Frequency) through the skin's surface. This creates tiny micro-dermal wounds, which the body naturally heals on its own. This process repairs signs of skin damage visible on the surface of the skin. Since the wounds are so small, the treatment is much more comfortable than traditional CO2 lasers, while still producing incredibly visible results.
We enhance your treatment plan with the DiamondPolar™ applicator, which works to further diminish lines and wrinkles. The DiamondPolar™ applicator uses Multi-Polar Radio Frequency and Pulsed Electro Magnetic Fields to produce uniform heat under the skin's surface. This process helps to naturally increase collagen and elastin fibers, resulting in smoother, firmer skin that looks noticeably more youthful.
SKIN RESURFACING THAT IS SAFE FOR ALL SKIN TONES: Unlike most other skin resurfacing treatments that are not safe for darker skin tones, Venus Viva™ MD skin resurfacing is safe for all ethnicities, even for darker complexions.

LOW TO NO DOWNTIME: Return to your daily skin care routine 24 hours after treatment. No downtime at all for wrinkle reduction treatment (DiamondPolar™)

QUICK TREATMENTS: Sessions last approx. 30 minutes.
The Technology
The Venus Viva MD gives practitioners total control of ablation and coagulation settings. This means users can customise treatment to dramatically improve the appearance of skin imperfections (including acne scars, stretch marks, rosacea, enlarged pores, wrinkles and pigmentation) on every patient. Not surprisingly, in one published study, 100 percent of patients rated their satisfaction with the results of NanoFractional RF treatments as 'Excellent', 'Very Good', or 'Good'. The Venus Viva MD can achieve such impressive results thanks to its two applicators: Venus Viva MD applicator with SmartScan Technology and the Venus Viva Diamondpolar Applicator With (Mp) Technology.
The Venus Viva MD Applicator
The Venus Viva MD applicator resurfaces the skin using ablation and coagulation to treat mild to severe skin conditions. The applicator delivers NanoFractional RF via two tip options: the 80-pin tip and the 160 pin tip.
Designed to treat a wide range of conditions, the160-pin tip is proven to improve the appearance of textural irregularities, fine lines, dyschromia, enlarged pores and striae. In one published clinical study, patients treated with the tip saw remarkable improvements to uneven skin texture and mild rhytides, and gave the treatment an average satisfaction rating of 3.8 out of 4 on the Likert scale.
The 80-pin tip, which delivers a greater amount of energy per pin and has a lower pin density per area, is designed to treat more severe dermatological concerns such as acne scarring and deep wrinkles. In a recent study, a blinded evaluation showed a 25 percent better GAIS for acne scarring with the 80-pin tip while keeping the pain low (3.24 Pain VAS score).
Smart Scan technology
The Venus Viva MD applicator is equipped with proprietary SmartScan technology to ensure uniform energy distribution. SmartScan uses a unique algorithm to scan between randomised groups of pins to deliver energy at variable densities with each pulse. This enables diffe ent levels of ablation and coagulation of the epidermis and dermis at one time, to ensure safer energy delivery for effective esurfacing of all skin types.4 SmartScan also uses a unique algorithm to generate a pattern, ensuring an even distribution of energy over the treatment area.
DiamondPolar applicator with (MP) technology
The Venus Viva DiamondPolar applicator uses proprietary (MP)2 technology, which is a combination of Multi-Polar Radio Frequency (RF) and Pulsed Electro Magnetic Fields (PEMF), to treat moderate to severe wrinkles and rhytides.
Multi-Polar RF uses a unique algorithm to deliver more homogeneous heating to multiple tissue depths, allowing a faster buildup of heat and easier maintenance of therapeutic temperature. The effect of Multi-Polar RF is enhanced by PEMF, a non-thermal technology emitted through the applicator's electrodes. RF directly stimulates fib oblasts while PEMF induces fib oblast proliferation through the release of the growth factor FGF-2.
(MP)2 is proven and effective in remodelling of collagen, leading to firmer skin, and the c eation of new capillaries, which renew blood supply.
Start Your Journey
Facial Rejuve Clinic offers a diverse range of aesthetic treatments to showcase your skin at its very best. Speak to one of our staff members today to start your own journey